Course Introduction
Virtualization is the process of creating a software-based, or virtual, representation of something, such as virtual applications, servers, storage and networks. It is the single most effective way to reduce IT expenses while boosting efficiency and agility for all size businesses. Virtualization can increase IT agility, flexibility and scalability while creating significant cost savings. Greater workload mobility, increased performance and availability of resources, automated operations – they're all benefits of virtualization that make IT simpler to manage and less costly to own and operate. Additional benefits include:
Reduced capital and operating costs.
Minimized or eliminated downtime.
Increased IT productivity, efficiency, agility and responsiveness.
Faster provisioning of applications and resources.
Greater business continuity and disaster recovery.
Simplified data center management.
Availability of a true Software-Defined Data Center.
VMware Certified Training Courses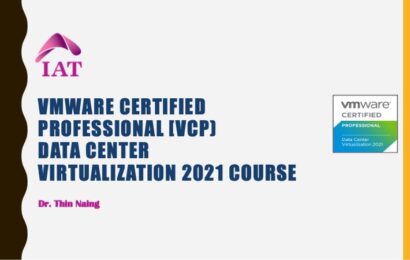 Overview The VCP-DCV 2021 course  is the certification course for Data center specialist by VMware that validates candidates skills to implement, manage, and troubleshoot a vSphere infrastructure, using best practices to provide a powerful, flexible, and secure foundation for business agility that can accelerate the transformation to cloud computing. This…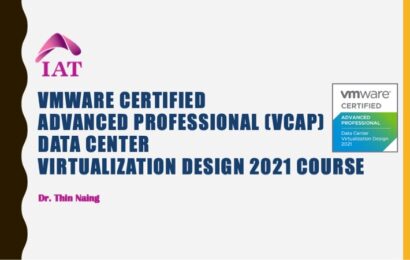 Overview This training course equips you with the knowledge, skills, and abilities to design a VMware vSphere® 7 virtual infrastructure. You follow a proven approach to design a virtualization solution that ensures availability, manageability, performance, recoverability, and security. The approach presented follows VMware best practices. This course discusses the benefits…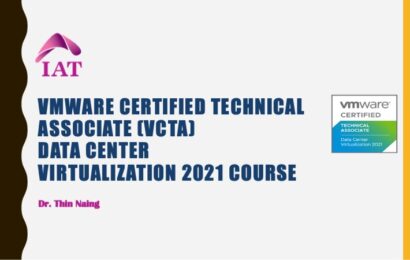 The VMware Certified Technical Associate (VCTA) is a new credential offered by VMware that validates the skills and knowledge required by candidates performing operational tasks within a virtualized infrastructure, in areas across multi-cloud operations, networking, security, and device management. The training provides hands-on practice and learning for both new and…