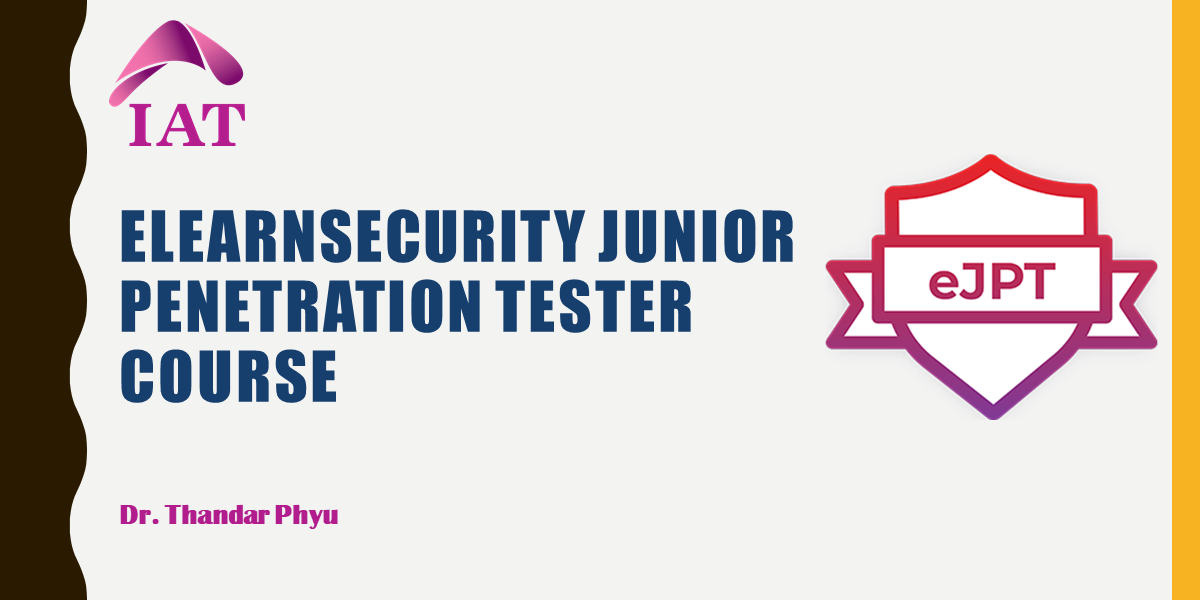 Penetration Testing Student Course is a practical training course for students who prepare for eLearnSecurity Junior Penetration Tester (eJPT) Certification Exam. eJPT is a 100% practical certification on penetration testing and information security essentials. Passing the exam and obtaining the certificate will prove your skills as a penetration tester. The Penetration Testing Student Course will gain you skills in the following areas
TCP/IP
IP Routing
LAN protocols and devices
HTTP and web technologies
Essential penetration testing processes and methodologies
Basic Vulnerability Assessment of Networks
Basic Vulnerability Assessment of Web Applications
Exploitation with Metasploit
Simple Web application Manual exploitation
Basic Information Gathering and Reconnaissance
Simple Scanning and Profiling the target
Reference: "https://elearnsecurity.com/product/ejpt-certification/"
Penetration Testing Prerequisites (10 Hours)

The Penetration Testing Prerequisites course introduces you to information security, providing foundational skills on computer networks, protocols, web applications, and the penetration testing process. Through theoretical and hands-on sessions, you will be exposed to the technical aspects of systems, networks, and applications, where you will also gain a deep understanding of the differences between hacking, vulnerability assessment, and penetration testing.

Penetration Testing Basics (17 Hours)

The Penetration Testing Basics course covers the most important technical aspects of penetration testing. You will learn techniques, tools, and a professional penetration testing methodology. This course covers different phases from information gathering through footprinting, as well as scanning and vulnerability assessment, up to the exploitation phase. You will also become familiar with typical infrastructural and web-based attacks, with real-world examples explained step-by-step.