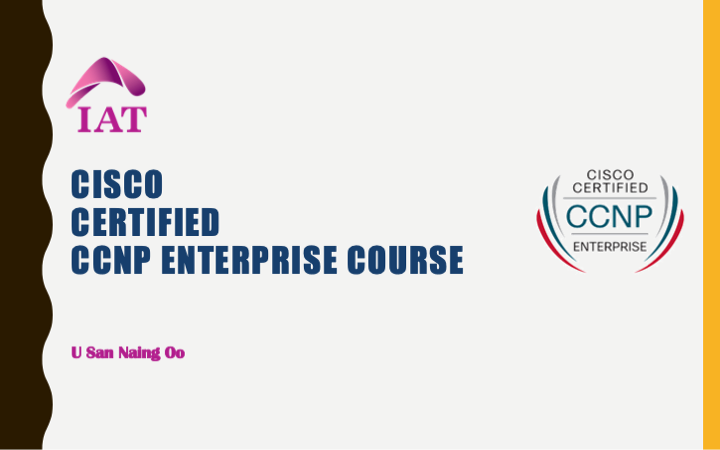 CCNP Enterprise: Core Networking (ENCOR) provides students with a broad scope of architectural understanding and implementation skills required by enterprise networks. The course covers switching, routing, wireless, and related security topics along with the technologies that support software-defined, programmable networks.
By the end of the course, students will be able to:
Configure L2 redundancy in an enterprise network.
Configure EIGRP to optimize performance in an enterprise network.
Implement advanced OSPF features to improve performance in both IPv4 and IPv6 enterprise networks.
Configure eBGP in a single-homed remote access network.
Explain the concepts of multicast operation and QoS in an enterprise network.
Configure IP services and VPNs to support secure, managed site-to-site and remote-access networks.
Explain how wireless topologies and antennas allow APs to pair with WLCs in an enterprise network.
Implement secure wireless networks to manage and support wireless roaming.
Implement advanced technologies to support a secure and scalable enterprise network architecture.
Configure network technologies to provide secure infrastructure access.
Explain the purposes and characteristics of virtualization and network automation.